Make the most of your shopping experience by creating
an account. You can:

Access your saved cars on any device.
Receive Price Alert emails when price changes,
new offers become available or a vehicle is sold.



Not registered? click here
Porsche Winter Hibernation Recommendations
Get your Porsche ready for the winter season with help from Barnaba Auto Sport, learn how to best prepare your Porsche for the harsh weather. Whether you choose to hibernate your Porsche or continue driving it throughout the winter, get expert recommendations from the people that know best! We'll go over everything from areas to check and clean to hibernation tips and storage recommendations.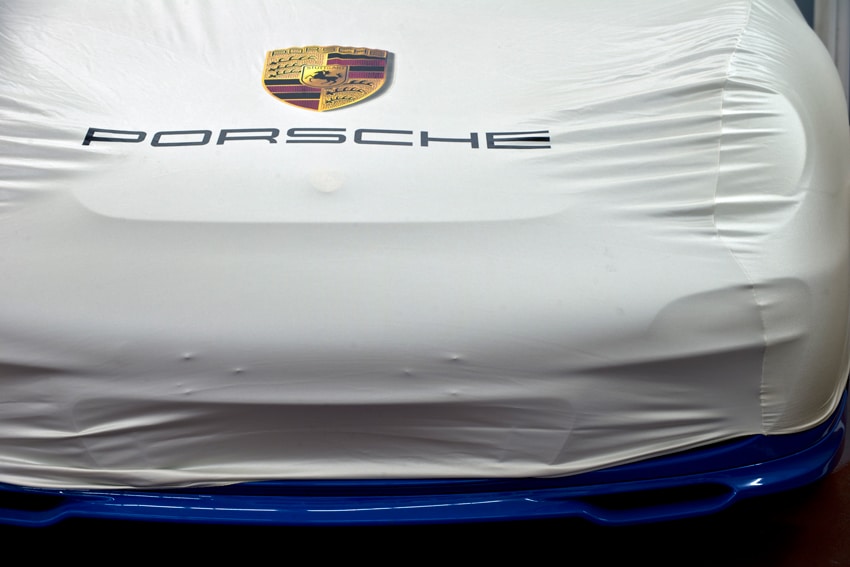 What is Porsche Winter Hibernation?
To help best protect and maintain your Porsche from harsh weather conditions, several Porsche owners choose to store their Porsche until optimal driving and weather conditions return. Hibernating your Porsche for winter can help extend your Porsche's life and ensure top performance for years to come.
In addition to protecting your Porsche from the harsh weather and elements, you are also extending your Porsche life, reducing your risk of winter accidents, improving your tires longevity, protecting your paint, and much more.
Want to drive your Porsche this winter? 
Drive with added confidence around the Batavia, IL area this winter season, stop by Barnaba Auto Sport to switch your Porsche to winter tires.
Porsche Winter Hibernation Checklist and Tips
Thoroughly clean inside and out:
Clean your garage and Porsche

Clean wheels and add petroleum jelly to the wheels for added protection.
Condition the rubber and plastic exterior items for protection.
Inspect and perform routine maintenance:
Change the oil and oil filter.
Top off fluids.
Check tire pressure and over-inflate by about 8 to 10 psi.
Prepare your garage: 
Sweep the floor and dust the area.
Place carpet squares under the tires.
Check for moisture, if found place a thick layer of poly sheeting or a tarp on the floor to prevent rust.
Prepare your Porsche:
Fill the gas tank with premium gas to prevent condensation and reduce airspace.
Use SEAFOAM and STA-BIL for the fuel additive/stabilizer.
Close all air vents and place supplies to repel rodents.
Cover the exhaust pipe.
Place desiccant silica gel packs to keep out moisture.
Use wood or wheel chalk to block the wheels instead of parking brake.
Connect the battery to a battery maintainer on pulse maintaining mode so it can charge via the cigarette lighter.
Place cloth between the wiper blades and windshield.
Roll the windows down by about 10mm to relieve pressure and prevent condensation.
Use a car cover, an outside one for outside storage or an indoor for indoor storage.
Remember to only start up your Porsche again when you're to take it out of storage in the spring. If you have any additional questions or concerns stop by Barnaba Auto Sport at
1183 Pierson Dr Batavia , IL 60510
or
contact us
today! We believe fair prices, superior service, and treating customers right leads to satisfied repeat buyers. When you're ready to shop for a new Porsche, make sure to check out our
virtual showroom
of used and new Porsche cars and SUVs online then stop by for a
test drive
today!