Make the most of your shopping experience by creating
an account. You can:

Access your saved cars on any device.
Receive Price Alert emails when price changes,
new offers become available or a vehicle is sold.



Not registered? click here
Autumn Car Care Maintenance Tips
Cool weather, leaves changing, pumpkin everything – Autumn is one of the greatest times of the year.  However, before you can fully enjoy the Fall months, you need to ensure your Porsche is in working order.  With these helpful tips, your Porsche should be fully prepped and ready to go to take on all of your Autumnal endeavors!
Autumn Car Care Maintenance Tips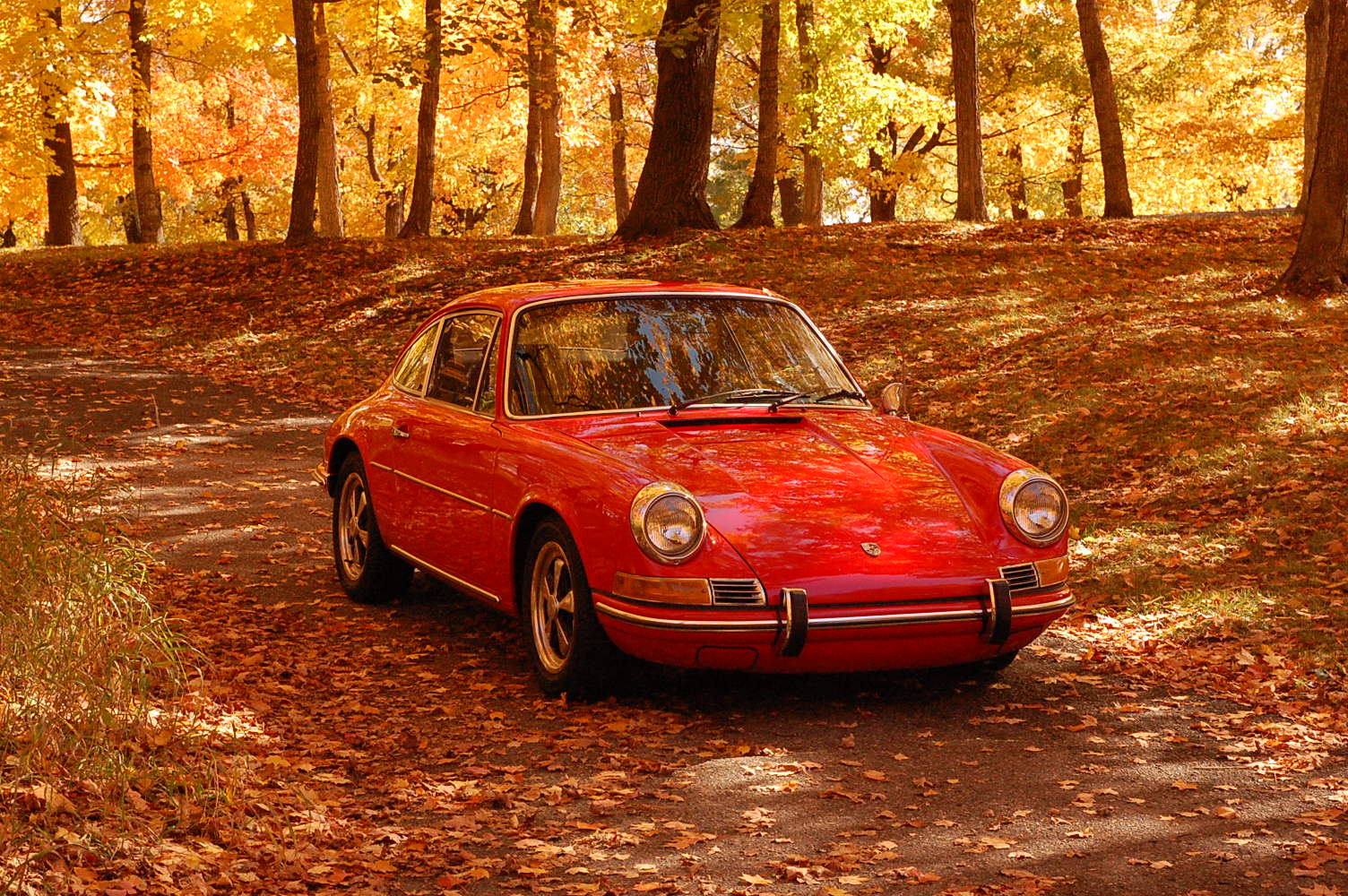 Brakes and Tires:
Inclement weather and associated road conditions and other hazards require good stopping power.  That means good brakes and tires.  If the tires have the wear bars showing, you need to replace the tires.  Also check the tire pressure, as tire pressures drop when the outside temperature fluctuates.  Keep the pressure at levels recommended by the manufacturer to maintain proper fuel economy.  Barnaba Autosport will inspect the brakes and tires at no charge to ensure your safety and reliability this Fall season.
Vehicle Lighting:
Walk around the outside of the car and check the operation of all lights:  Headlights, tail lights, parking lights, brake lights and emergency flashers.  Don't want to worry about it?  We've got you covered!  Barnaba Autosport will check the operation of all lights at no charge.  We can replace any broken bulbs that may have stopped working.
Wiper Blades:
Your wipers are necessary for driver safety this Fall.  If the sky opens up and it starts torrential downpouring, your windshield wipers are the only thing allowing you to see.  Cracked or worn blades won't do an adequate job.  If you have squeaking wipers that leave streaks and blotches when they move, your vision will vastly decrease.  In addition, wet leaves on the road are just as bad as black ice, so being able to avoid them will ensure the safety of your vehicle and its occupants.  Check the blade's rubber to ensure it is flexible and operate the wipers to ensure they clear the windshield properly.  The team at Barnaba Autosport would be happy to check your wiper blades as a complimentary service!
Heater / Defroster:
Driving with a malfunctioning heater isn't fun or safe.  Also, driving with fogged-up windows is an accident just waiting to happen.  Check front and rear window defrosters to ensure proper operation.  Not certain if they are functioning properly?  The team at Barnaba Autosport would be happy to test the operation at no cost to you!
Battery:
A fully charged battery is necessary to start the vehicle in cold weather.  Have the battery and charging system inspected by Barnaba Autosport who can also replace it if necessary.
Under the Hood:
Looking under the hood will allow you to identify any obvious signs of wear or items that need repairing or replacing.  Look for leaks, cracks or loose clamps in the cooling system and squeeze the hoses and replace any that are spongy-feeling or brittle.  Inspect the underside of the drive belts for fraying and replace as required.  If you've noticed any engine noises, experienced sputtering or other engine problems, have Barnaba Autosport inspect the engine and make any necessary repair.
Oil Change / Filter Replacement:
If the oil is dirty or you're at your recommended oil change interval, change the oil.  Also, check the engine air filter and pollen filter to ensure that they are clean enough to allow for proper operation.  Barnaba Autosport is readily available to perform the necessary required maintenance is Fall!
Cooling System (Water-Cooled Only):
Check the antifreeze/coolant level in the reservoir when the engine is cold.  If the level is low, add a 50/50 mixture of water and coolant to allow proper antifreeze capability.  Remember that most antifreeze is Porsche specific.  If you do not have the required coolant, come visit the team at Barnaba Autosport to have the level properly checked and adjusted if necessary.
Fluid Levels:
Check all fluid levels.  This includes washer fluid, along with transmission, brake and power steering fluids.  Make sure they are all at or above minimum safe levels and refill as necessary.  The team at Barnaba Autosport will check and adjust your fluid levels at no cost if you don't want to fuss.
Contact Mark to schedule an appointment at (630) 406-1700 or mark@barnabaclassics.com today!